Contact Us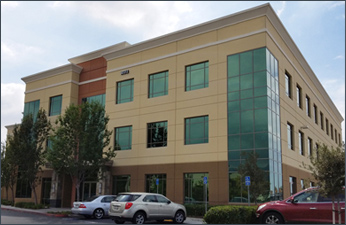 Greg J. Herd, DDS
30212 Tomas, Suite 330
Rancho Santa Margarita, CA 92688
Schedule an Appointment
Advanced Dental Care in Rancho Santa Margarita
Greg J. Herd, DDS provides caring, attentive dental care to our patients in the Rancho Santa Margarita area. How can we help you with your dental needs such as dental implants and teeth whitening?
Our goal is always to form an alliance with our patients and work with them toward the common goal of excellent dental health. We sit down with you and create a treatment plan that is based on a full examination that explores your current state of dental health. This plan becomes a roadmap for care that we decide on together.
Dr. Greg J. Herd ensures that you will receive the very best in dentistry services from both the doctor and the staff. We employ the latest in technological advances in the field. This combination of dedicated service and state-of-the-art equipment means you can trust our team to provide you with outstanding oral healthcare.
Great dentistry begins with communication
At our office, we believe that great dentistry begins with excellent communication between the doctor, patient, and staff. This starts with the very first appointment, where we'll review all the documents you provide for us from our Patient Resources page. This gives us a better picture of your lifestyle and overall health, so we can start our relationship from a position of knowledge.
You can always ask us questions and communicate your thoughts about dental treatments and our recommendations. We communicate the details about your current state of dental health, so you can make decisions from an informed position.
Contact our office today to request an appointment or to schedule a consultation with our team.