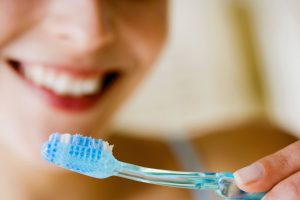 We all want our smile to be the best it can possibly be, but it isn't easy. We not only need to brush our teeth daily, but we need to do a good job in order to prevent dental issues from arising. In order to keep it that way, we take some time every day to brush for at least 2 minutes, floss and rinse our teeth with a proper antimocrobial mouthwash. If we aren't, the result of our poor dental practices is plaque.
The formation of plaque is caused by the lack of thorough brushing and flossing within our daily dental routine. Plaque poses as a huge threat to your teeth because once the plaque hardens, the end result is tartar. And unfortunately, tartar need to be removed through professional teeth cleanings, which means another dental appointment in your future.
During this dental appointment, you can expect to receive a full scheduled hour with a registered dental hygienist, who will use the latest technology to thoroughly clean the surfaces of your teeth in order to prevent a variety of problems including tooth decay and gum disease. In addition, you will not only diminish any plaque buildup in your mouth but will be able to maintain ideal oral health. Along with a professional teeth cleaning, your dental hygienist will take the time to check periodontal measurements, check oral pathology, and perform fluoride treatments.
It is necessary to emphasize the importance of teeth cleanings because brushing and flossing alone will not completely prevent dental problems. Regular checkups are necessary. Not only will you get a deep cleaning, but you will also be able to stop any dental issues from getting worse.
If you would like more information about proper dental hygiene, call Dr. Greg J. Herd in Rancho Santa Margarita, CA at 949-858-5147 or visit www.gregherddds.com.
Dr. Herd proudly serves Rancho Santa Margarita and all surrounding areas.