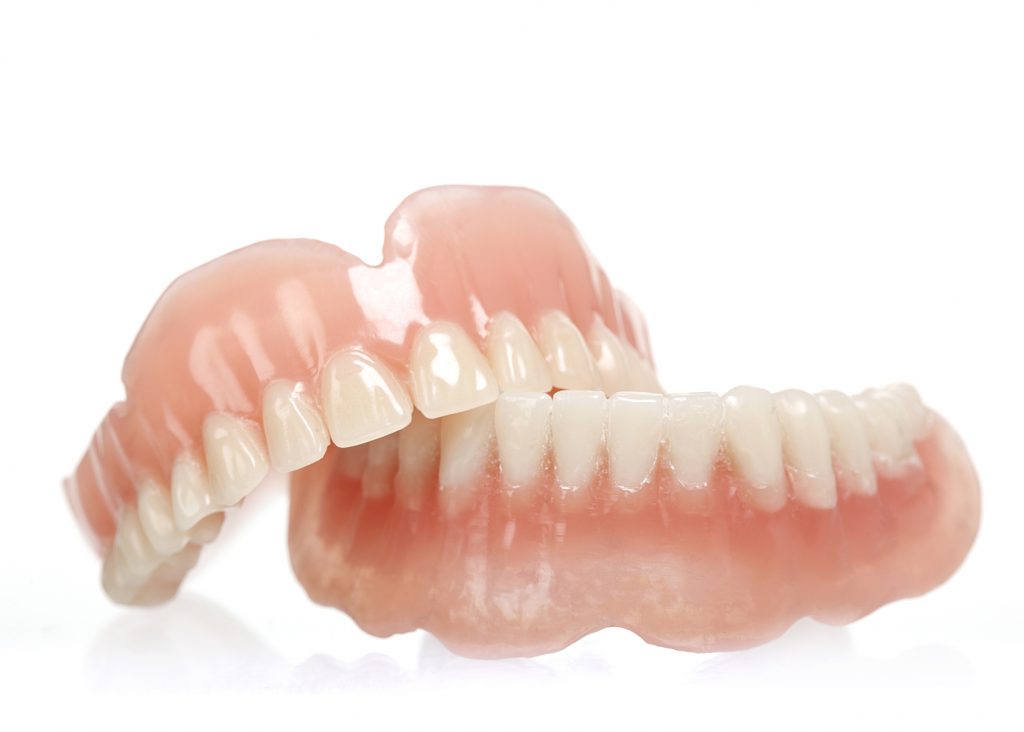 There are lots of ways to you can lose teeth. It could be accidental or due to neglected tooth decay, but it can happen to anyone. Nevertheless, it's time to visit the dentist for a bit of a repair. There are lots of options, depending on your particular case, and one of these options is dentures.
Now don't worry – dentures aren't just the fake teeth in a glass. Today's technology gives us many different variations with dentures, and for some, they couldn't be more discreet.
For those individuals who are missing all of their teeth on the upper and lower jaw, complete dentures may be perfect for your dental situation. Conventional dentures will allow you to achieve your ideal smile eight to 12 weeks after your visit. If only missing a few teeth, partial dentures will give you a natural smile by inserting a metal bridge in the vacant area and securing the bridge with metal clasps.
Implant-supported dentures are a type of denture which involves the process of getting implants in the mouth to help fully support the denture. This type of denture is made mostly for individuals who don't have any teeth in the jaw but have enough bones in the jaw to support the implants. The whole process takes about five months for the upper jaw and seven months for the lower jaw to complete.
All in all, two surgeries will take place for the implants to be screwed in and fully healed before the dentures are actually fitted and placed in the mouth. Once the dentures are fitted for the mouth, you will be able to snap them in and take them out whenever you please, making them comfortable and natural-looking.
If you would like more information on dentures, call Dr. Herd in Rancho Santa Margarita, CA at 949-858-5147 or visit www.gregherddds.com.
Dr. Greg J. Herd proudly serves Rancho Santa Margarita and all surrounding areas.