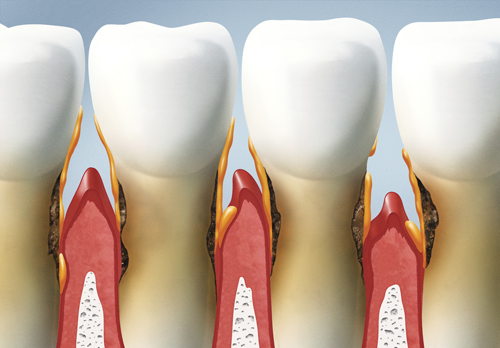 It may be a startling statistic, but three out of four Americans suffer from some form of gum disease. Despite the major prevalence, only three percent of those individuals actually seek treatment for their gum disease. Mainly this is because they are unaware of symptoms. With more research indicating that gum disease may be linked to several other diseases, maintaining healthy teeth and gums have become more and more important. Here are some common things in which the American Association of Periodontics have deemed as myths about oral health that should help you distinguish signs of gum disease:
Bleeding gums are fine.
Red, swollen, and bleeding gums are an important sign of periodontal disease. If you notice bleeding while brushing or flossing on a regular basis, you should schedule a visit with your dental professional in order to be evaluated for periodontal disease right away.
Don't floss every day.
Having a set oral health routine is incredibly important. This includes keeping up with brushing AND flossing. Doing one without the other is giving opportunities for harmful bacteria to wreak havoc on your dental health.
Teeth lost to gum disease are gone.
This one is kind of tricky. While gum disease is a major cause of tooth loss, and you tooth is indeed lost forever, periodontists use procedures such as dental implants to replace teeth.
Gum disease is caused by poor dental hygiene.
Good oral hygiene can definitely contribute to the prevention of gum disease, however there are other factors in which having good oral hygiene won't matter. For example, using tobacco increases your chances of developing gum disease by a large amount.
If you would like more information on gum disease, call Dr. Greg J. Herd in Rancho Santa Margarita, CA at 949-858-5147 or visit www.gregherddds.com.
Dr. Herd proudly serves Rancho Santa Margarita and all surrounding areas.