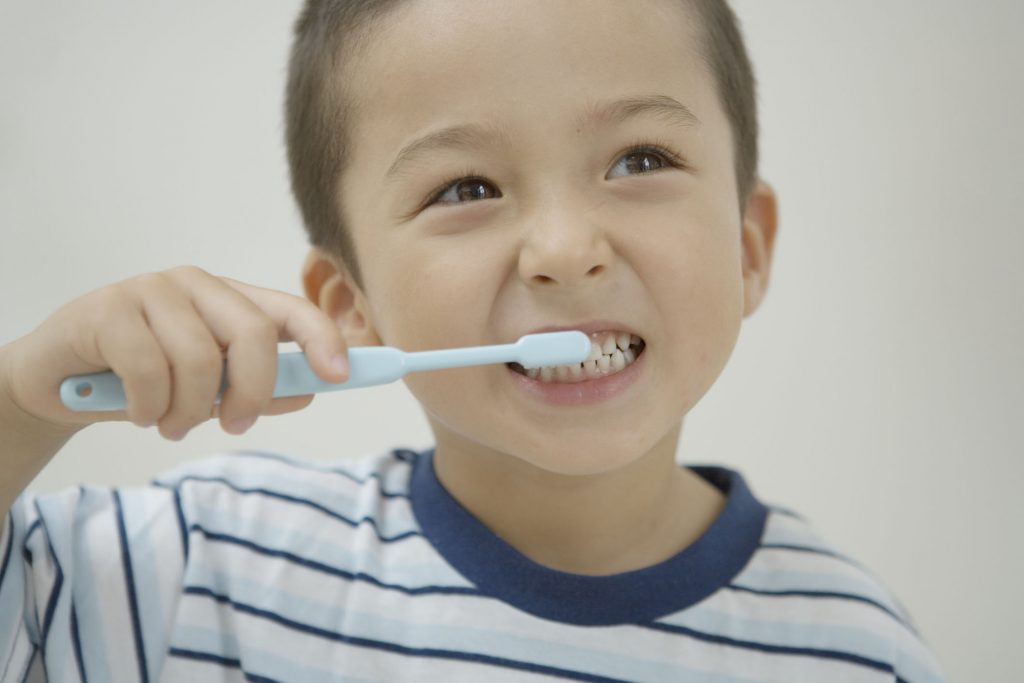 Many parents believe that the best time to establish good dental hygiene habits is right when their child's first tooth appears. In actuality, the best time to start taking care of your child's teeth is the moment that your child is born. Because even without teeth, bacteria can build up on the mouth's surfaces. To prevent this from happening, wipe your baby's gums with a soft damp cloth after every feeding. Once your child's teeth develop and break through the gums, it's time to start brushing just like you would, but with a few tweaks. Use a soft children's toothbrush and minimal to no non-fluoride toothpaste. As they reach preschool-age, feel free to start using fluoride toothpaste. You may also want to increase the amount of toothpaste to about the size of a pea. Little humans have a tendency to swallow the toothpaste, instead of spitting it out, leaving permanent stains on the teeth.
Cavities are the resulting holes formed by the acid from the bacteria or germs in your mouth when they've consumed too much sugar from your food. Keep sugar to small, regulated treats. But that's not all; there are other circumstances, like being born with low birth weight or premature, ongoing treatment for any special health care needs, brown areas and white spots on the teeth and infrequent trips to the dentist can all lead to the development of cavities.
To stop this from happening, start teaching your family good dental hygiene habits. Everyone needs to be involved in order to get the habit to stick. Other family members can pass on cavity-causing bacteria to both children and babies, so every family member has to make an effort to take care of their teeth properly.
If you would like more information on pediatric dental care, call Dr. Herd in Rancho Santa Margarita, CA at 949-858-5147 or visit www.gregherddds.com.
Dr. Greg J. Herd proudly serves Rancho Santa Margarita and all surrounding areas.