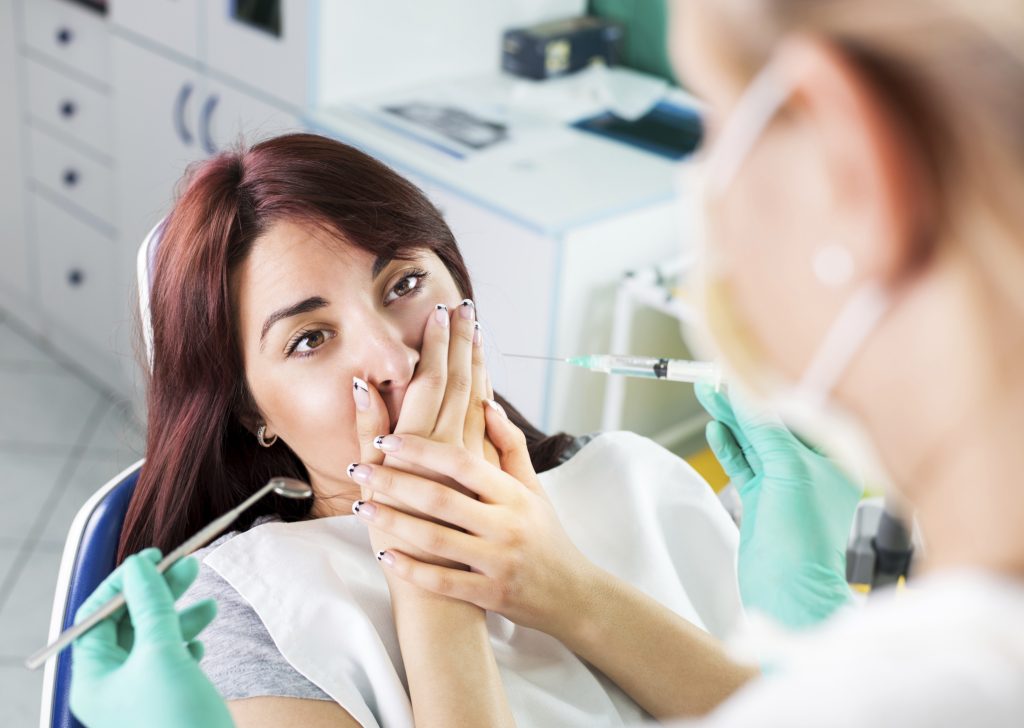 If you are among those that fear the dental chair, don't worry – you aren't alone. Plenty of people are scared of some aspect of the dentist. Whether it is the sights or the sounds or feelings, please realize that the dental industry is aware of your fears and have addressed them with something called sedation dentistry. Sedation dentistry is the practice of administering anesthetics through the use of an IV.
IV sedation is a method of choice if patients don't want to be aware of the procedure due to dental fear or phobia. There are oral options you may be offered if an IV makes you a bit skittish, but oral sedation is not as effective as IV sedation. The onset effects of IV sedation are very rapid, and the drug dosage and level can be altered to meet the individual patient's needs. This is huge advantage compared to alternative sedation methods. IV sedation is both highly effective and highly reliable.
Some treatments can be performed at a much faster pace and with less appointments with the help of IV sedation. It provides a conscious state for the patient, while also helping them relax, meaning the patient will be able to cooperate with instructions and feel relaxed at the same time.
We all have to visit the dentist in order to keep our smiles healthy. And since we only get one, we should have the best one we can, as long as we can. Don't let fear keep you from achieving your best smile. Talk to your dental professional about any fears or concerns you may have.
If you would like more information about IV sedation, call Dr. Greg J. Herd in Rancho Santa Margarita, CA at 949-858-5147 or visit www.gregherddds.com.
Dr. Herd proudly serves Rancho Santa Margarita and all surrounding areas.