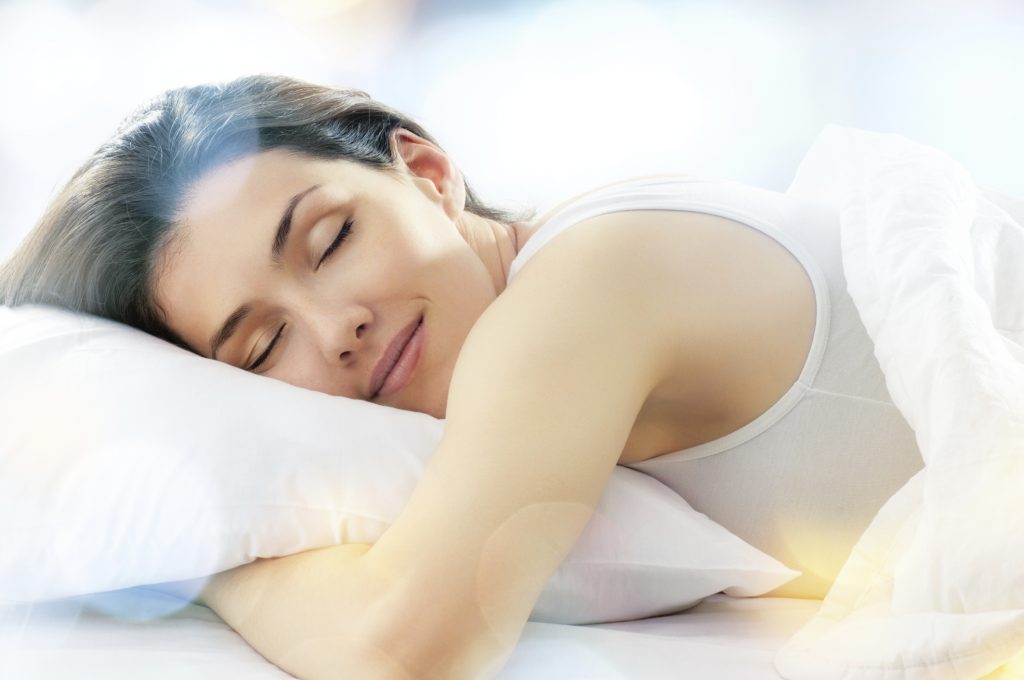 No one wants to hear that they snore, but it's more than just a nuisance to the people around you. A poor night's sleep can cause some very cranky, unproductive days, but it can also lead to health issues. Chronic snoring may be a sign of something more serious and should be checked out by a professional. If it becomes something like sleep apnea, it could lead to heart issues down the line.
There are various options when it comes to sleep aids but be careful which you choose. Asking a medical professional will be able to suggest an appropriate option based on your specific needs. Here are some other natural ways to try to control your snoring:
Change your sleep position from on your back to on your side will help prevent snoring.
Lose weight. Yes, thin people also snore, but if you find that your snoring started around the same time as a sudden weight gain, losing that weight may alleviate the issue.
Avoid alcohol and sedatives before bed because these reduce the resting tone of the muscles in the back of your throat, making it easier to snore.
Practice good sleep habits. Sleep deprivation has a similar effect that alcohol does.
Open nasal passages with a hot shower or a neti pot treatment before bed or nasal strips to keep your nasal passages open.
Change your pillows. Dust mites and pet dander can lead to issues with snoring.
Drink plenty of fluids. According to the U.S. National Academies of Sciences, Engineering, and Medicine determined that an adequate daily fluid intake is about 15.5 cups (3.7 liters) of fluids a day for men and about 11.5 cups (2.7 liters) of fluids a day for women.
If you would like more information on snoring, call Dr. Herd in Rancho Santa Margarita, CA at 949-858-5147 or visit www.gregherddds.com.
Dr. Greg J. Herd proudly serves Rancho Santa Margarita and all surrounding areas.