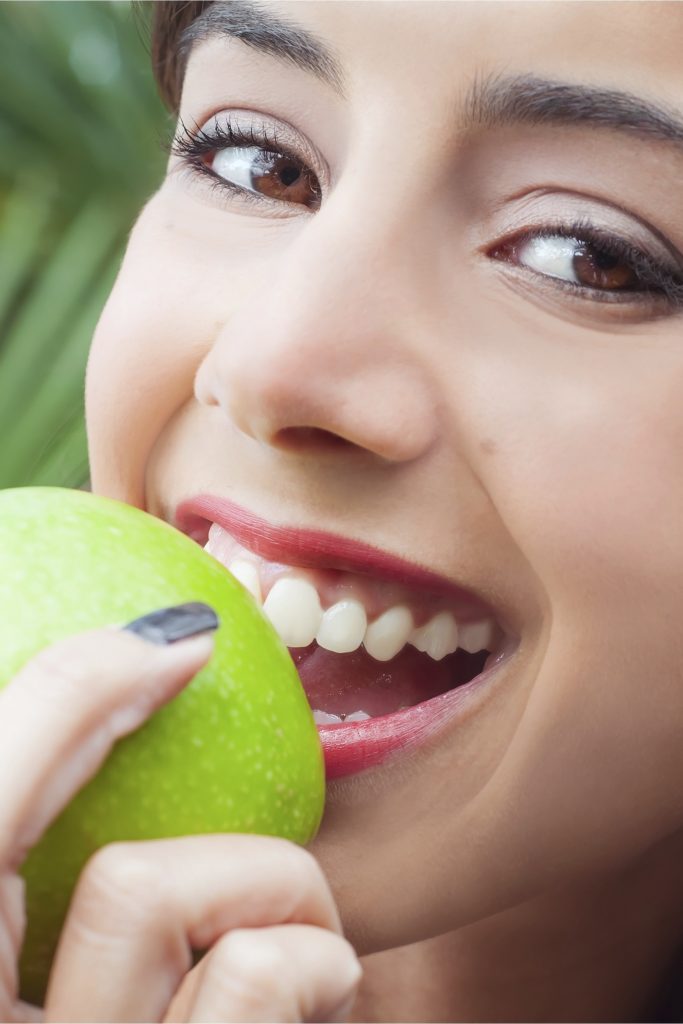 It's that time of year where the weather is getting warmer and we want nothing more than to be outside, basking in the summer heat. We have traded our hot cocoa for iced tea and our cozy comfort foods are swapped out for lighter fresher options. Not only are these fresh foods good for our overall health, but they are also excellent for our smiles. And let's face it – this is the time of year we have our biggest smiles, so why not indulge in these delicious and nutritious foods with a giant salad?
Carrots are packed with great vitamins and the crunchiness will gently scrub your teeth as you eat. In fact, all crunchy veggies are great for your teeth because it will initiate saliva production, our first line of defense against cavity-causing bacteria. Celery is a great veggie that has a high-water content and, if you think about it, also acts like a floss. And doesn't broccoli look like a toothbrush? Munching on these little "brushes" will not only give you some iron but will give your teeth a quick scrub as well. There are so many bonuses to eating veggies, right?
Not in the mood for a veggie salad? Opt for a fruity version. Crunchy fruits, like apples and pears, are fantastic for our overall health, but the crispiness helps strengthen your gums and the juice produces saliva, which clears out all of that bacteria that gives us cavities. And believe it or not, the malic acid in strawberries acts like a whitening agent.
If you would like more information about teeth-friendly foods, call Dr. Greg J. Herd in Rancho Santa Margarita, CA at 949-858-5147 or visit www.gregherddds.com.
Dr. Herd proudly serves Rancho Santa Margarita and all surrounding areas.