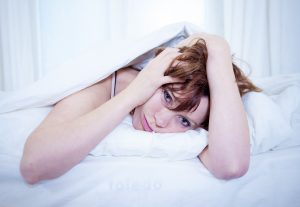 We all know that we need a good night's sleep. Not only for our overall health, but just to keep us functioning in our day-to-day lives. Most of us aren't getting enough sleep, especially if you are living in the adult world. We work hard all week and hope that the weekend brings us some well-needed rest. But what if this sleep involves snoring? Chances are, you aren't getting a good night's sleep, regardless of the amount of time allotted.
If you are, what's often described as a "loud snorer", it is imperative that you follow a strict oral hygiene routine to reduce the chances of you developing any number of oral health problems. Not only do we not give our bodies enough time to regroup, but our teeth need saliva for protection. Because snoring causes your mouth to dry out (xerostomia), it can lead to a variety of oral health problems, including bad breath (halitosis), burning mouth syndrome, mouth sores, infections, tooth decay and in worse cases, gum disease.
If you have chronic sleep issues due to snoring, you may need to use an oral appliance to combat the negative dental side effects, like discomfort, excess salivation, TMJ, facial muscle pain and even bite changes.
To put simply, snoring has a huge effect on our teeth, both directly and indirectly. If you feel that you and your family are already suffering too much because of your snoring, consult a dentist. They can present to you a number of medical treatment options to help you deal you're your snoring problem.
If you would like more information about sleep issues, call Dr. Greg J. Herd in Rancho Santa Margarita, CA at 949-858-5147 or visit www.gregherddds.com.
Dr. Herd proudly serves Rancho Santa Margarita and all surrounding areas.