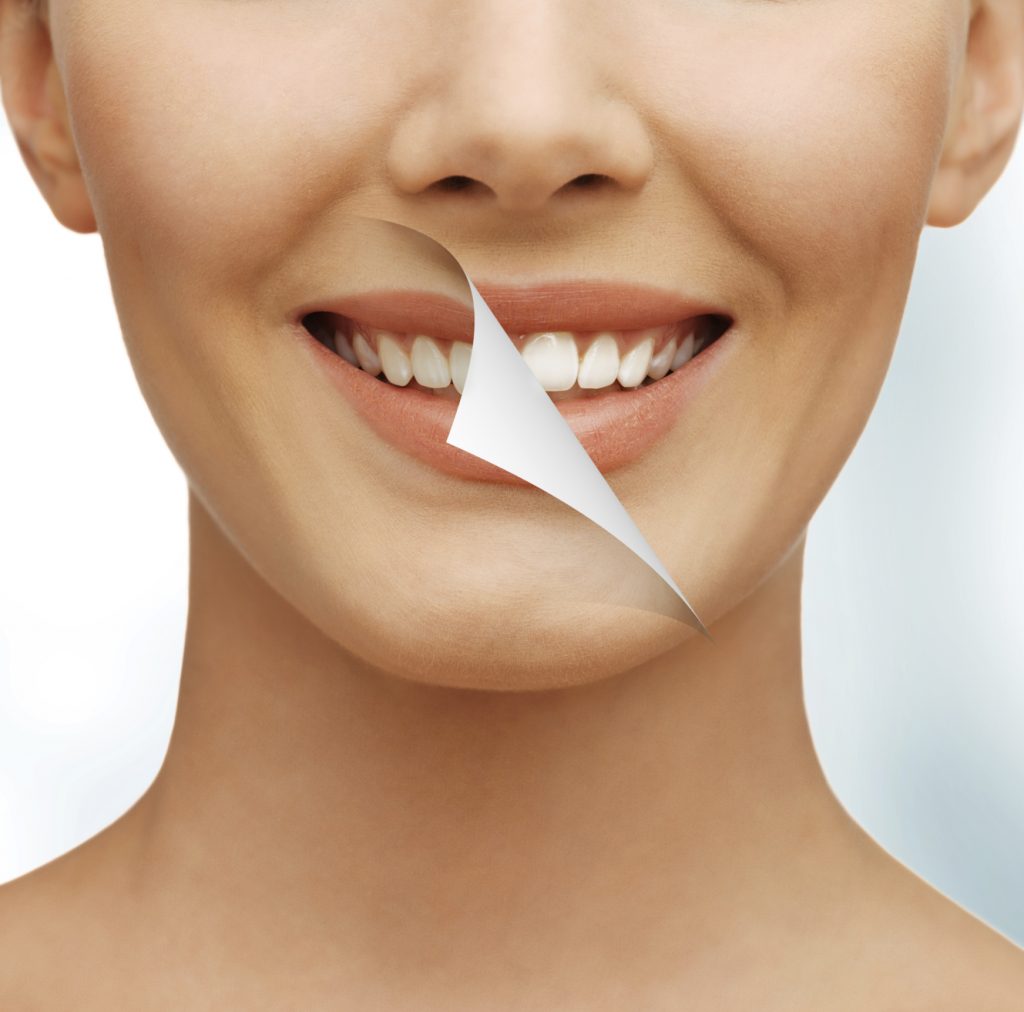 In-office treatments. Not only can we give your teeth a deep cleaning, but teeth whitening can help you achieve a beautifully white smile by bleaching your teeth and removing any deep stains that cannot be removed by brushing or hygiene appointments.
DIY whitening. In addition to in-office power whitening treatments, we also offer professional home bleaching kits. We custom fabricate whitening trays to fit over your teeth and then supply you with a professional-grade teeth whitening solution to carry out the whitening procedure in the comfort of your own home. The home bleaching delivers results over a longer time period. Many of our patients choose combination treatment with in-office whitening, followed by the home bleaching in order for you to maintain the beautiful smile as a result.
If you are looking for a more natural way to whiten your teeth, there are a few ways you can with things you have around the house.
The version most people are used to hearing about is a hydrogen peroxide and baking soda paste. You can find a lot of toothpastes with these ingredients, but if you want to do it DIY style, just drop a few drops of hydrogen peroxide into a little bit of baking soda makes a paste.
Diluting some apple cider vinegar in your pantry with some water (3 parts water, 1 part vinegar) and mixing it with an all-natural toothpaste makes a pretty efficient tooth whitening solution. Swishing coconut oil around in your mouth for 20 minutes also helps dingy teeth. But did you also know that you can turn it into a paste? Heat a cup of coconut oil, add two teaspoons of baking soda & five to ten drops of natural spearmint essential oil.
If you would like more information on teeth whitening, call Dr. Herd in Rancho Santa Margarita, CA at 949-858-5147 or visit www.gregherddds.com.
Dr. Greg J. Herd proudly serves Rancho Santa Margarita and all surrounding areas.