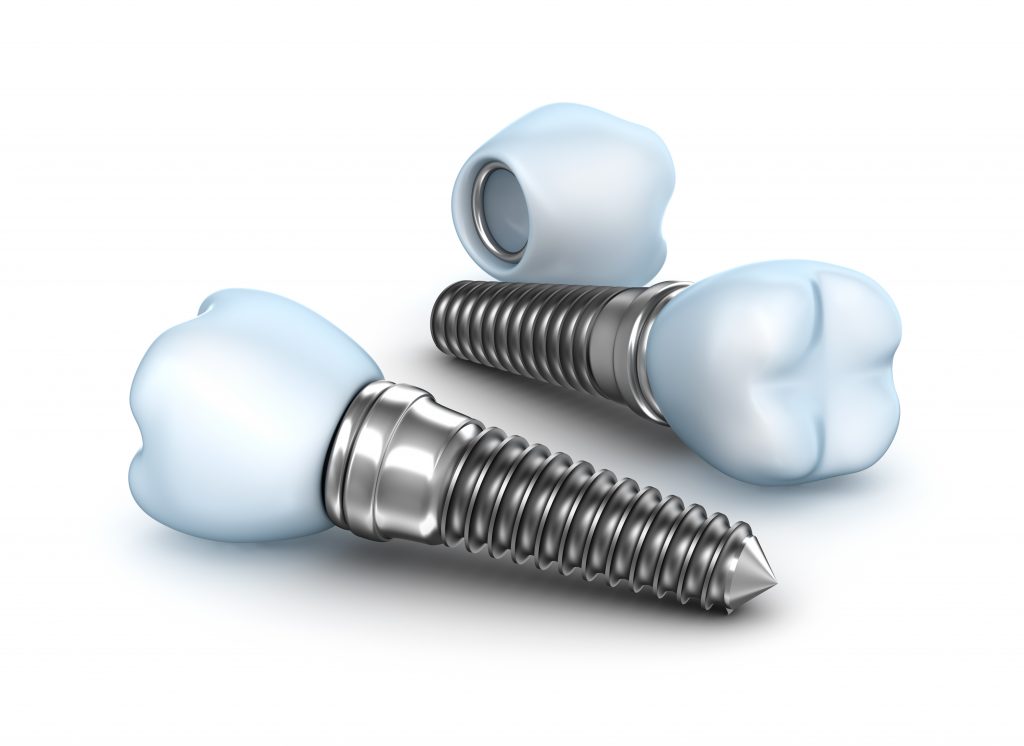 As far as missing teeth go, you have three dental options to choose from, namely dental implants, bridges and dentures. Each one of the three has its own set of distinct advantages and disadvantages. However, of all three options, dental implants are considered as a much better option. But, why?
Dental implants are permanent fixtures of titanium posts. The posts are anchored to your jawbone and topped off with an all-new replacement tooth or a bridge that's screwed or cemented into the posts themselves.
Of the three, dental implants are the ones that feel and function like natural teeth.
Dental implants are not always the best choice, which is where fixed bridges and removable dentures come in. However, the majority of the time, dental implants are a better solution because unlike removable dentures, implants do not slip, or make embarrassing clicking sounds when eating or speaking. Also, unlike bridges, there's no partial cutting involved when it comes to having dental implants placed inside your mouth.
The most important factor, though, as to why dental implants are just better is because dental implants do not put the patient's teeth at as much of a risk to recurrent decay and gum disease as dental bridges and dentures would.
As an added bonus, dental implants can last for as long as 25 years, ten years longer than fixed bridges and removable dentures.
Ideal candidates for dental implants are those with good general and oral health, as well as having enough bone in their jaw to help support the implant. Although, those who've lost bone in their jaws in the past do not have to worry as much as they can still have implants if they go through a bone-grafting procedure first.
If you would like more information on dental implants, call Dr. Herd in Rancho Santa Margarita, CA at 949-858-5147 or visit www.gregherddds.com.
Dr. Greg J. Herd proudly serves Rancho Santa Margarita and all surrounding areas.